Moscato Recipes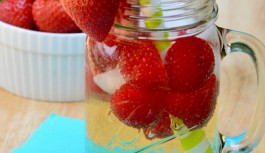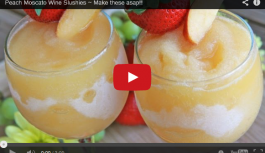 Discover Moscato Wine
Moscato Wines are made from muscat grapes, grown in temperate climates all around world, especially in countries like Italy, France, Greece, Spain, Australia and California. The specialty of the wine lies in their musky, fresh-grape flavors, its perfume like fragrance, spritzy character and most of all, its lower alcohol content complemented by a dazzling fruit-forward palate profile.
The wine tends to be enjoyed best with a fine dine and is intended to be consumed while its fresh and vibrant characteristic lasts. Fresh berries, summer salads, hazelnut desserts and a similar range of other delights generously invites this lighter-styled and delectable choice of wine as a friend of the flavors.
Characteristics of Moscato Wine
Taste:
Peach, Nectarine, Orange, Meyer Lemon, Apricot
Smell:
Honeysuckle, Vanilla Bean, Rose, Orange Blossom, Perfume, Jasmine, Caramel
Dry/Sweet:
Sweet
Acidity:
Medium
Proper Serving Temperature:
45 °F (7 °C) - 60 °F (15 °C) (Based on Moscato types)
Muscat Grape Varieties:
Muscat Blanc (used for Asti),Moscato of Humburg, Muscat Ottonel (found in Eastern Europe), Muscadelle, Moscato, Muskateller, Moscato di Scanzo, Black Muscat, Orange Muscat, Moscatel de Setúbal (Found in Portugal), Canada Muscat, Manzoni Moscato, Muscat Odessky, Muscat Swenson
Food Pairing with Moscato
Moscato wine is perfect for pairing with fruity dessert. You can pair cheese, fresh fruits, blue cheese, cake, cheese cake, cupcakes, melon, Ice Cream with this wine. The high sweetness and low alcohol labels of Moscato wine makes it the best wine for pairing with spicy foods.It pairs well with lighter meats like duck, turkey, fish, chicken, BBQ pork, cod. It also loves spices and herbs like chili pepers, ginger, cinnamon, orange, peanut, clove, BBQ sauce.